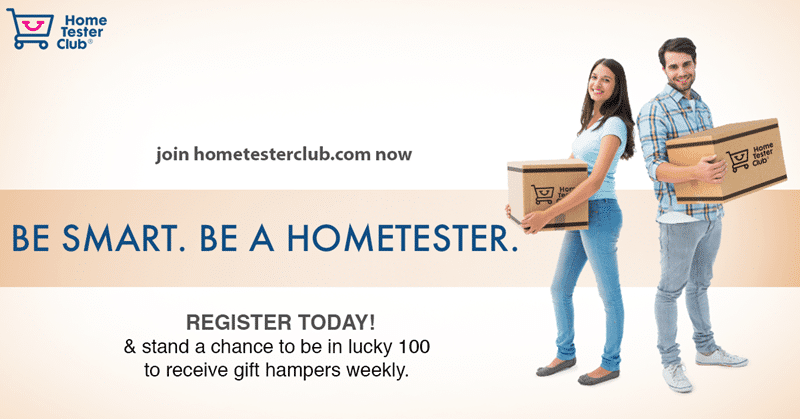 Get Free Products for Testing Signup Home Tester Club
Home Tester Club is The World's Biggest Grocery-Product Testing, Reviewing & Sharing Community, where you can signup and get FREE products for testing.
It is an online community of shoppers for sharing uncensored ratings and reviews on the products.
Click here to Signup Home Tester Club Now:
Being a part of the Home Tester Club means that you are among a select group of testers in India who will get the opportunity to review products and share your thoughts with a much larger network.
There are many companies want to test their products and get some honest review about their products.
Home Tester Club helps those companies by sending their products to selected users matching their criteria and collecting Feedback and surveys from those customers via their Website.
How Home Tester Club Works
Home Tester Club often have different products available to send to members to try at home for FREE. In return they simply ask they return to the website after the trial period to complete a survey.
There is no cost incurred to the member.
Not everyone who registers will be selected to test a product. The selection process is automated. The products will go to the family's best suited to review them, which makes perfect sense.
How to Join Home Tester Club :
Step 1 : Click here to Go to the Free Registration Page
Step 2 : Fill your REGISTRATION Form (Enter your First Name, Email, Mobile Number and click on 'Sign-Up Now')
Now you will get an OTP in your given Mobile Number. You need to enter the OTP in the next page to complete the registration.
You can also login via Your Facebook, Twitter or Google Plus Account.
Targeted Cities in India : Meerut, Mumbai, Mangalore, Ahmedabad, Jaipur, Patna, Vizag/ vishakhapattanam, Bhopal, Chennai, Ludhiana, Faridabad, Bhuvaneshvar, Guwahat, Chandigarh, New delhi, Panji, Ranchi, Enrnakulam, Kolkata, Kanpur, thane, Bangalore, Surat, jodhpur, secunderabad, Vijayawada, Allahbad, Coimbatore, Amritsar, Gurgaon, cCuttak, Lucknow,Vashi, Belgaum, Vadodara, Noida, Nagour, Hyderabad, Rohtak, Salem, Sagar, Karnal, Ghaziabad, Pune, Varanasi, Kolhapur, Indore, Jabalpur, Tiruvanntapuram, Kochi
Register today if you want to receive FREE Products and share your opinions with the public.
Share this post with your Friends. If you have any questions, post it as comment below.
For more updates, Follow us on Facebook and YouTube.
Save
Related Post
You can open a Post Office Savings Account easily and operate it like regular Banking Account. Department of Post now offers different banki...
You can apply for the new SBI ATM Debit card Online without visiting the Branch, if you have an OnlineSBI Account. You can use your SBI Prof...
State Bank (SBI) Anywhere APP is State Bank of India's retail internet banking based application for your smartphones. It helps SBI Online...