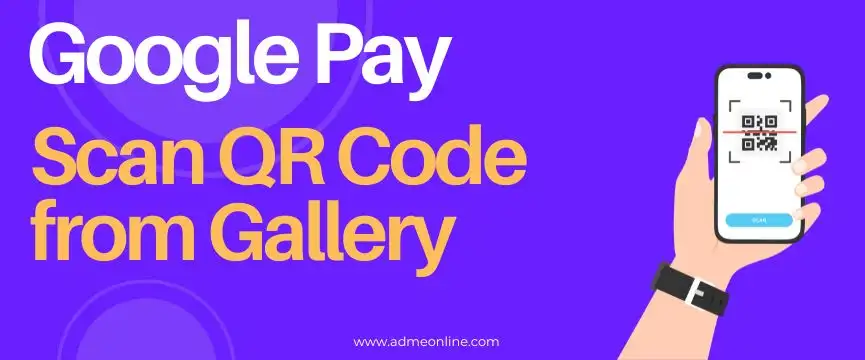 How to scan Google Pay QR Code from Gallery
In this post, you will learn how to scan the Google Pay QR Code from your Mobile Phone Gallery. These days, the majority of us are familiar with conducting monetary transactions online. Applications like Google Pay, often known as G-Pay, Phone Pay, and PayPal, amongst others, have integrated themselves into our day-to-day lives.
People are increasingly using Google Pay as their go-to payment method since it's so user-friendly.
Using QR Code scanners to make a payment is also a straightforward option in the modern era.
One may clear their bills with only a single tap, and shop owners could even take money from customers without revealing their phone numbers.
When we need to make a payment, we occasionally receive the Google Pay QR Code through the Facebook chat or WhatsApp app.
In this kind of case, many of us do not know how to scan the QR code that has been sent to our mobile device, and some of those people even try to open WhatsApp online on their desktop or laptop computer, then open the QR code that they have been sent, and finally scan it with Google Pay.
The majority of us are familiar with how to scan a QR code, but the vast majority of us are not familiar with how to use a QR code from our Phone gallery to make a payment.
A good many of us will use a second phone, either to scan the transaction code or to make a copy of it.
How to scan QR Code from Gallery in Google Pay
Google Pay is equipped with a function that enables its customers to select a QR Code to pay from the Phone Gallery.
The vast majority of users are unaware of the fact that this function is easily accessible within the application.
Follow the below Steps:
Step 1: Open Google Pay App and log in with your Google PIN.
Step 2: Tap on the 'Scan Any QR Code' option on the screen.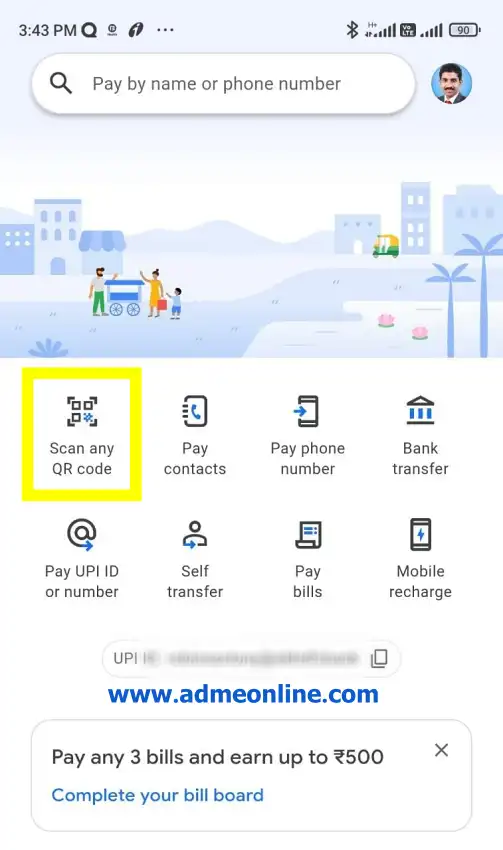 Step 3: Now you will get the QR Code scanner option. You can find an option 'Upload from gallery' just under the QR Code scanner. Tap on it.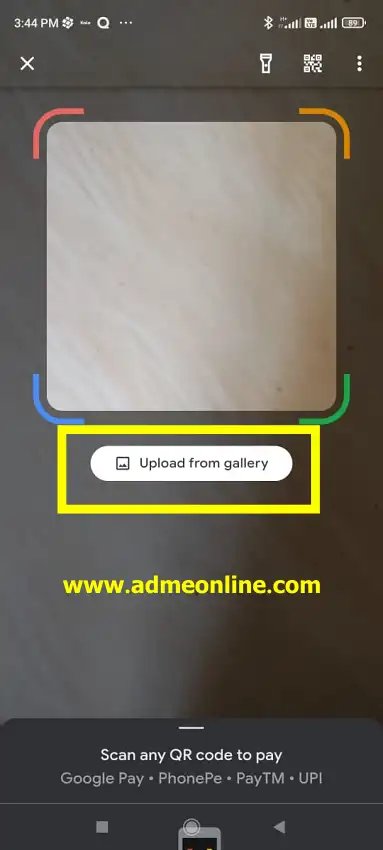 You will now be presented with the option to select the QR Code from the Gallery on your mobile device.
Choose the QR code you have either received through WhatsApp or have stored in the gallery on your phone.
You will be able to finish the transaction once you have selected the QR code.
I hope you are aware of how to use Google Pay to complete financial transactions. With Google Pay, it is possible to make payments instantly from any location at any time. Therefore, pick the route that will keep you the safest, and make the most of the time you have.
Related Post
How to Link Aadhaar With PAN Card Online | Pan Aadhar link Status In this post, learn How to Link your Pan Card with your Aadhar Card online...
Last updated on October 28th, 2022 at 09:24 am This post will discuss the Indusind bank balance check number and IndusInd bank balance check...
Find Karnataka Bank balance check number and other Balance enquiry options. Karnataka Bank provides several options for customers to check t...