How to add Multiple Gmail Account in Android Phone | Gmail App
Last updated on October 27th, 2018 at 09:28 am
Learn How to add Multiple Gmail Account in Android Phone. If you have more than one Gmail Account, you can easily add another Gmail Account on your Android Phone and switch Gmail Accounts.
You can also add another email Accounts (Eg: Yahoo, Outlook or Webmails) in your Android Mobile Phone and use them along with Gmail Accounts in the built in Gmail App in the android Mobile.
Watch the Video:
How to Add another Gmail Account on Android Phone
Follow below Steps to Add Multiple Gmail Accounts on Android Mobile.
Step 1 : Find Gmail App in your Android Mobile phone and click on it. If the Gmail App not installed, Download it from Google Play Store.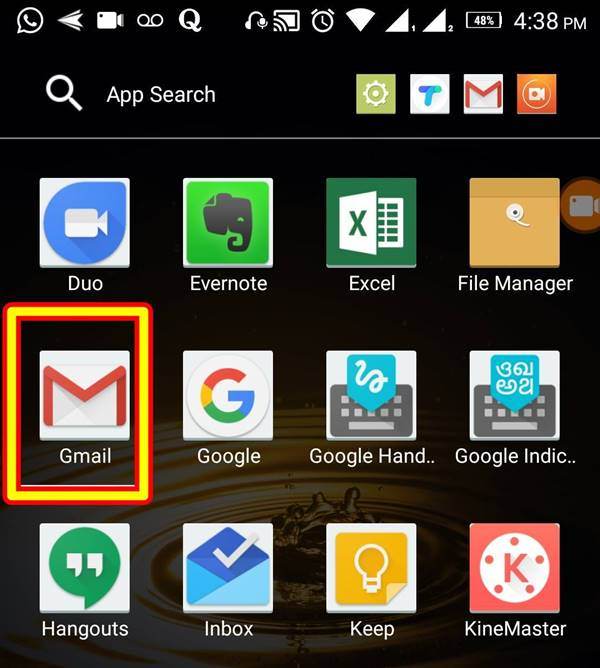 Step 2:  Now click on 'Gmail App' Menu. (Three Straight Lines). Then click on the Down Arrow against your email account. Now you can see the list of Email Accounts already added in the Gmail App.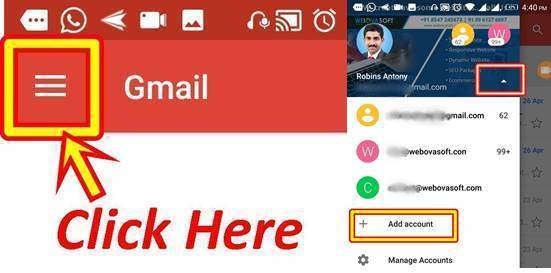 Step 3: Click on 'Add Account'. Now you can see an option to select the Email Account Types. You can add Google ,Outlook, Hotmail, Yahoo, Exchange etc mail accounts here.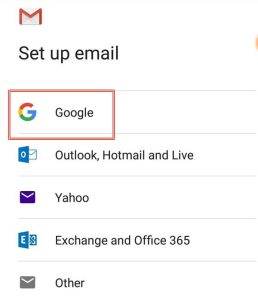 To add a new Gmail Account, Select Google. If you want to add a Web mail or a custom domain email (Eg: contact@yourwebsitename.com), then select 'Other' and go to Step 7.
Step 4: Now the Gmail App will ask your device Password or pattern to continue the Gmail Account addition. This is to ensure that authorized user is adding the Gmail account in the device.
After verifying the device settings and password, Gmail App will show a screen to Enter your Gmail Account or Mobile Number to sign in this device.
If you want to create a new Gmail Account, then click on 'create a new Account' link in the bottom side of the screen.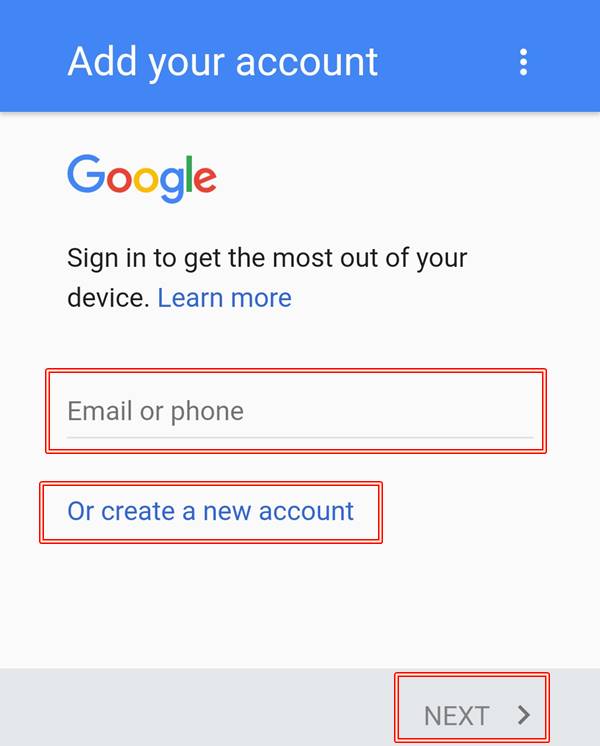 Step 5: After entering the Gmail Account or Mobile Number, Click on 'NEXT' button. Then enter your Gmail Account Password and click again the 'NEXT' button.
Step 6: Now accept Google Terms and Conditions by clicking on the 'ACCEPT' button. Your Gmail Account is added successfully in your Android Phone.
You can add multiple Gmail Accounts by following the above procedure. You can see the mails in your Gmail Inbox.
How to Add switch Gmail Account on Android Phone
You can manage multiple Email accounts on your Android Phone Gmail App. After adding the Accounts, to view a particular Gmail account inbox, just click the 'Down Arrow' (See below Picture) and select the Email Account.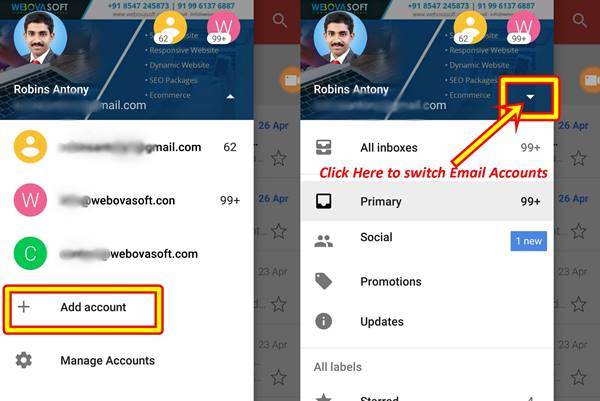 Now you can see the Inbox of your selected Email account.
How to Add multiple Accounts to Gmail App on Android Phone
In Gmail Android App, you can add any other Email Accounts like Yahoo, Outlook, Hot Mail, Custom Web Mails (Eg: contact@websitename.com) etc.
To add other Email Accounts in the Gmail App Follow below steps after Step 3:
Watch the Video:
Step 7: In the Set up Email option, select 'Other'. In the next screen, enter your Email Address and then click on 'NEXT' button.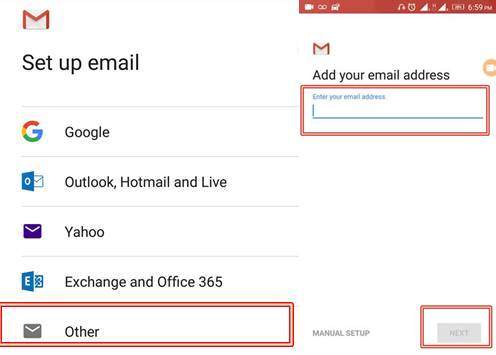 Step 8: Then select the Account Type (Personal (POP3), Personal (IMAP), Exchange.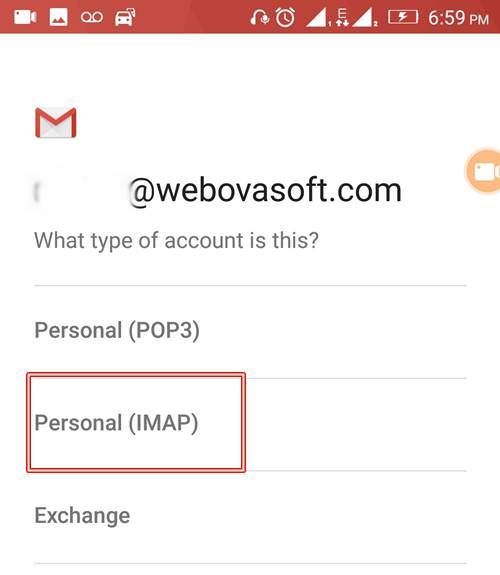 Step 9: Now enter your other Email Account Password. Now the Gmail App will show the Incoming Server Settings and Outgoing Server Settings. You can verify it and click on 'NEXT' button.
Step 9: Select the Sync frequency and other Options, then click on the 'NEXT' button. Your Email configuration is completed and you can update the Name if required.
By following above method, You can any number of emails accounts in your Android Mobile Gmail App.
Please share this useful tips with your Friends. Also Subscribe our YouTube Channel and News Letter.