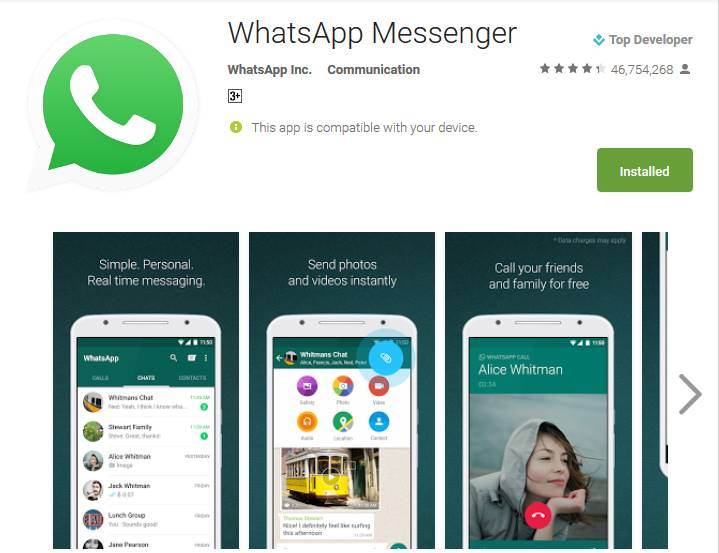 Spam Alert! WhatsApp video calling spam and Fake Message
Last updated on September 28th, 2018 at 05:33 am




WhatsApp officially announced the Video Calling feature on 15th November 2016.The WhatsApp Video calling feature will be available to one billion devices in the coming days as an update to the App. The iPhone,Android and Windows devices will get the update.
How to activate WhatsApp Video Calling
WhatsApp Video calling update rolling out not yet completed. If you have enabled the 'Auto Update' feature, the WhatsApp Video calling feature will be automatically updated to your device from the 'Google Play Store'. iPhone users will get the same update from the 'App Store'. If you have not enabled the 'Auto Update' feature, simply go to the 'App Store' or 'Google PlayStore' and check for the update.
Spam Alert! WhatsApp video calling spam and Fake Message
There are many Spam and Fake Messages sharing in WhatsApp and Other social media website asking you to Activate the WhatsApp Video calling by clicking a link and Invite your friends.It is Fake and Spam.By clicking the link, your mobile phone will be hacked or some malicious programs will be installed in your mobile.
See below screen shots of the WhatsApp Video call invite messages received.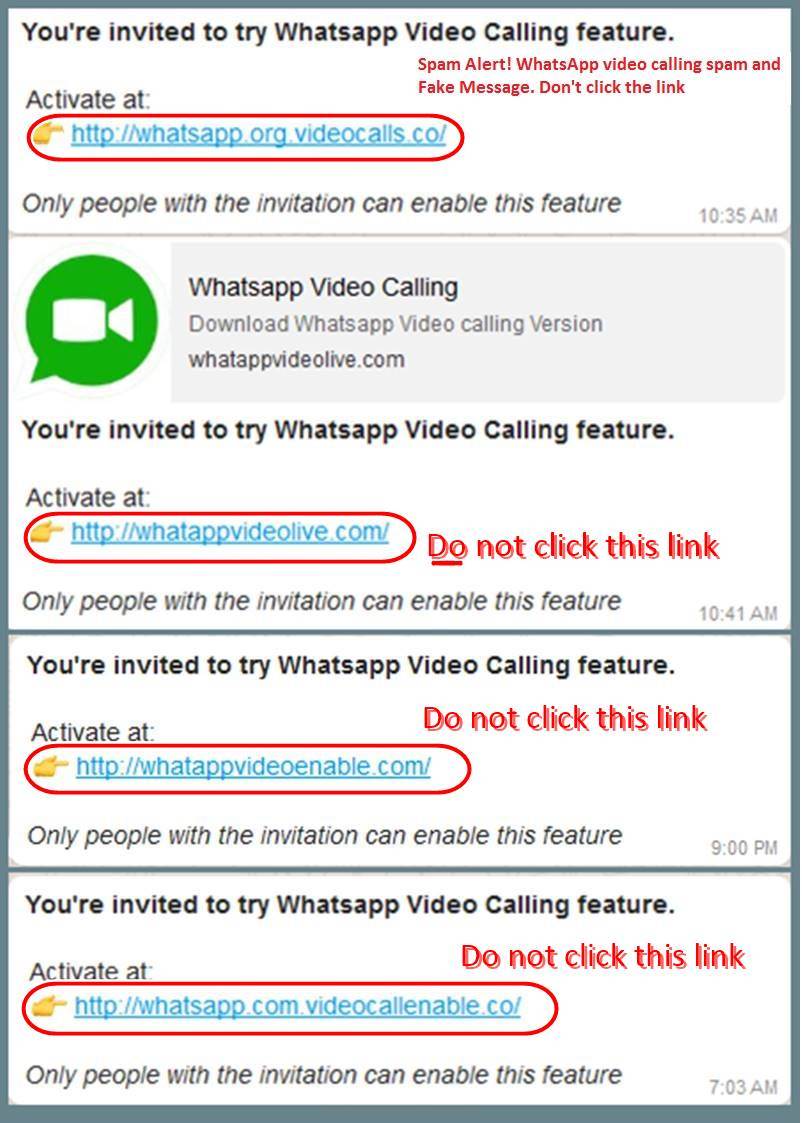 Please do not click on it or follow the instructions that came with the message. The message was not sent by WhatsApp. It was instead sent by cyber-criminals, who are attempting to trick WhatsApp users into visiting the fake WhatsApp website..
You don't have to invite any friend to activate it. All you need is to just download the WhatsApp update from Google Play Store or App Store. You can also directly download the .apk from the Official WhatsApp website
If you like the post, please share it with your friends and follow us on Social Media.
Subscribe To Our Youtube Channel and Get More Great Tips :
If you have any questions, post it as comment below. For more Tips and Tricks Join Our Facebook Group:
www.facebook.com/groups/admeonline
If you Like this Post, Please 'Like' and 'Share' it with your Friends.
Save
Save
Save
Related Post
ICICI Bank Credit Card Pin Generation is very important to use the Credit Card on POS machines, Online Transactions and ATMs. ICICI bank wil...
Last updated on August 21st, 2020 at 11:29 pmSHARE ON FacebookWhatsAppTwitterGoogle+LinkedinPin It Related Posts: All you really know about ...
Last updated on August 21st, 2020 at 11:24 pmAllahabad Bank is a nationalized bank and has its headquarters in Kolkata, India. Allahabad ban...