How to activate SBI Debit card Online Fast (2018)
Last updated on February 25th, 2019 at 01:36 am
Steps to Activate SBI Debit Card (ATM Card) Online
Learn with the step-by-step procedure How to Activate SBI Debit Card Online for the first time and generate the SBI ATM PIN.
When you open a new SBI Bank Account, they will send you the Debit card and PIN separately by Post. You can activate the Debit Card online without visiting the branch.
If SBI ATM Pin not received, don't worry you can generate the ATM Pin Number Online, after activating the SBI debit card.
To activate your SBI new Debit Card (ATM Card), Follow below steps.
Read Also: How to change Mobile Number in SBI
Step 1 : Visit online SBI.com, then Login with your SBI User Name and Password.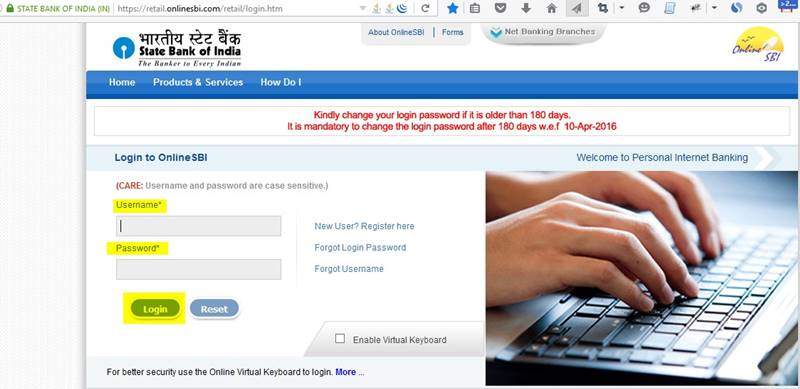 Step 2 : After the successful Login, Click on 'e-Services' tab (Top Menu)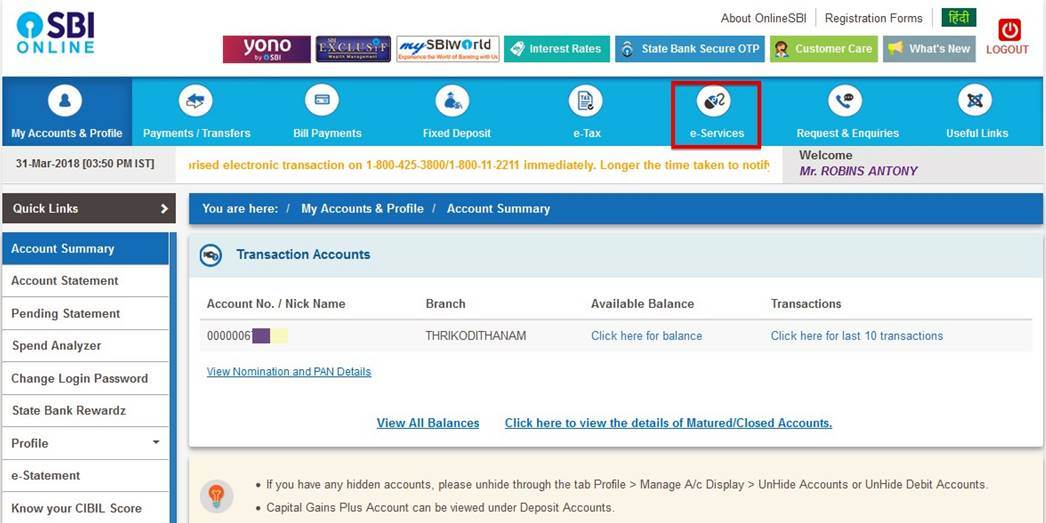 Step 3 : There you can see different SBI e-Services options. Now Click on 'ATM Card Services'.
Now you can see different SBI ATM Card services like, 'Block ATM Card', 'ATM PIN Generation', 'Request ATM/Debit Card', 'ATM Card Limit/Usage Change', 'New ATM Card Activation' etc
Read Also: How to Block SBI ATM Card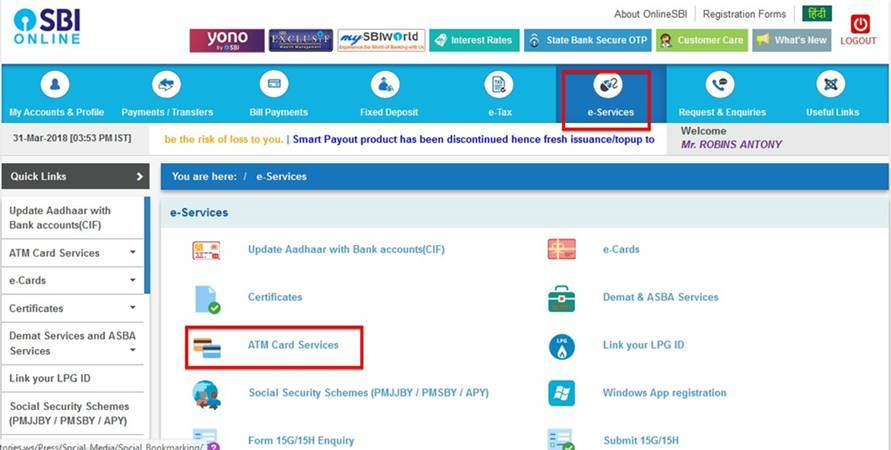 Step 4: Click on 'New ATM Card Activation'.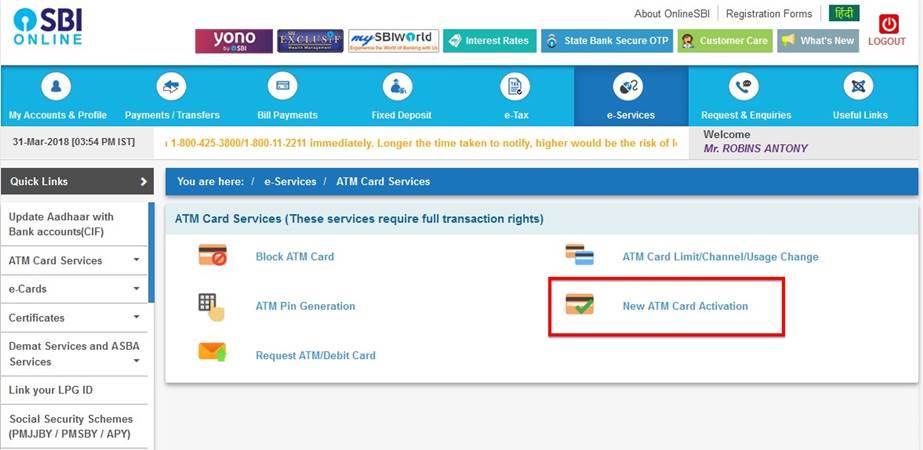 Step 5: Now you can see your SBI Account Numbers with Account Type. Select the Account Number to Activate it's ATM cum Debit Card. You can see the Selected Account details there.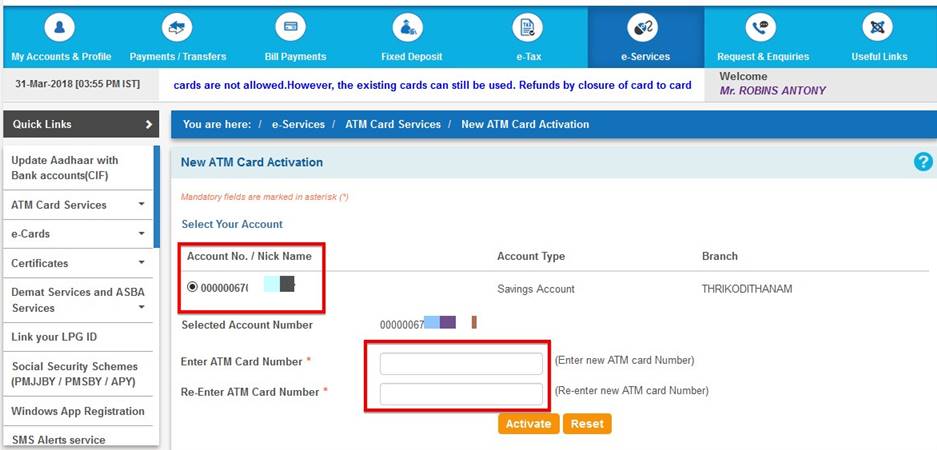 Now Enter your New ATM Card Number and Re-Enter the same. Then Click on 'Activate' button.
Step 6: Now you will be redirected to a confirmation page where you can see your SBI Account Number and Selected ATM Card details.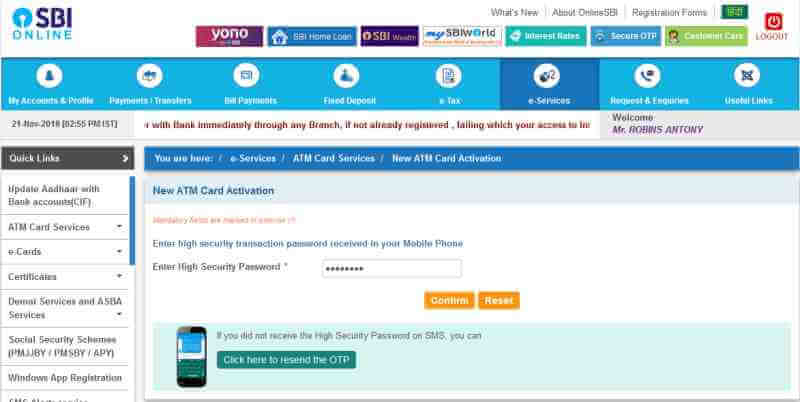 Click on 'Confirm' button. Now you will get an OTP (One Time Password) in your SBI Account registered Mobile Number. Enter the OTP and click on 'Activate'.
Read Also: How to Check SBI Account Balance
Now your SBI Debit card is activated successfully. You will get a confirmation message in your registered Mobile Number also.
After the successful activation of your SBI Debit Card, you can Generate the SBI ATM PIN online
Alternatively you can use SBI Green PIN Process to generate the SBI ATM.
Post your queries and comments about SBI ATM Card activation below. To get more SBI related video Tutorials, Subscribe our YouTube Channel.
Related Posts: