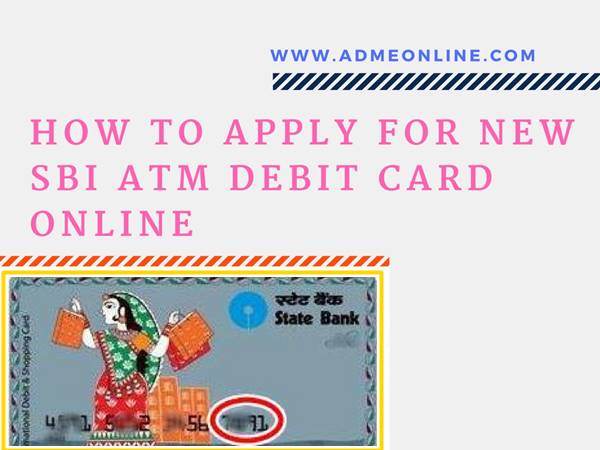 How to Apply for new SBI ATM Debit card Online
You can apply for the new SBI ATM Debit card Online without visiting the Branch, if you have an OnlineSBI Account. You can use your SBI Profile Password or OTP method to apply new SBI ATM Card online.
Follow below steps to apply for new SBI ATM/Debit card through online.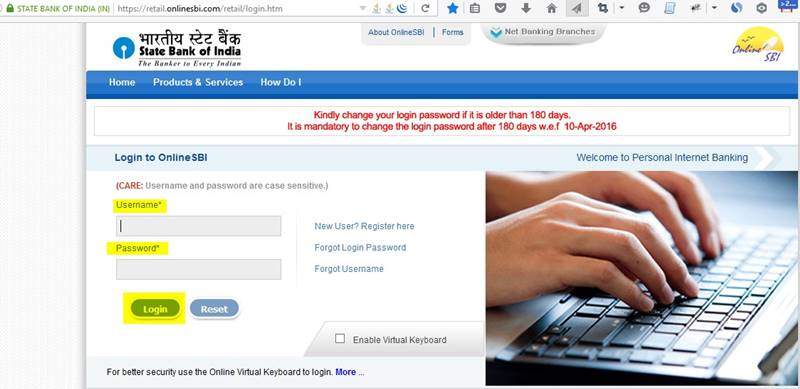 Step 2 : Click on 'e-Services' on top Menu and Then click 'ATM Card Services' .

There you can see different SBI ATM Card Services options

Block ATM Card
ATM Card Limit/Channel/Usage Change
ATM PIN Generation
New ATM Card Activation
Request ATM/Debit Card
Step 3: Click on 'Request ATM/Debit Card'

Step 4 : Select the Mode of Validation, Using One Time Password or Using Profile Password.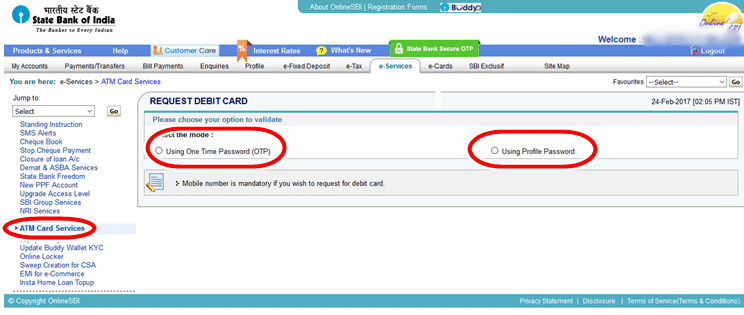 How to Apply New SBI ATM Card Online Using OTP (One Time Password Method)
Step 5 : Click on 'Using One Time Password (OTP). Now you will get an OTP in your SBI Registered Mobile Number.
Step 6: Enter the OTP Received in your registered Mobile Number and click on 'Submit'.
Now you will be redirected to a screen, there you can see your SBI account numbers and branch details.
If you select the Profile Password Method, you can enter your SBI Profile Password and Proceed.
Step 7: Select Your Primary SBI Account Number and then enter the 'Name on the Card' (SBI ATM Card). Also select the type of the Card from the dropdown selection.
Step 8: Check the Terms and Conditions and then Select the 'I Accept Terms & Conditions' box. Then click on 'Submit' button.
Confirm the details in the next page and Click on the 'Submit' button.
Now you can see a Success message 'Congratulations ! your card request has been recorded. You will receive your debit card within 7-8 working days at your registered address.'
If you have any Questions / Need help in Applying SBI ATM/Debit Card Online, Post your Comments below.Also share this useful information with your Friends. For more updates, Follow us on Social Media.
Save
Save
Save
Save
Save
Save
Save
Related Post
Home Tester Club is The World's Biggest Grocery-Product Testing, Reviewing & Sharing Community, where you can signup and get FREE ...
You can open a Post Office Savings Account easily and operate it like regular Banking Account. Department of Post now offers different banki...
State Bank (SBI) Anywhere APP is State Bank of India's retail internet banking based application for your smartphones. It helps SBI Online...