WhatsApp How to Enable Finger Print Lock | WhatsApp Fingerprint Lock for Android Devices
Last updated on March 29th, 2022 at 08:34 am
WhatsApp Finger Print Lock feature released for android devices. To add an extra layer of security, now WhatsApp users can enable the finger print Lock and select when the finger print lock gets enabled like immediately, or after one, 30 minutes.
WhatsApp the most popular messaging platform in the world, rolled out the much awaited and important security feature today, to protect it's users from unauthorized access of their WhatsApp account.
WhatsApp Fingerprint Lock
By enabling the finger print lock, now WhatsApp chat cannot be accessed without their finger print, So hackers and others cannot access another person's Chat without their permission.
But users can still answer calls or reply to others messages from the notification shade.
This feature is already rolled out for the IOS version of the WhatsApp.
To Enable the WhatsApp Finger Print Lock Follow below simple Steps.
Step 1 : Download the latest version of the WhatsApp From Google Play Store. Click here to Download the WhatsApp update from Google Play Store.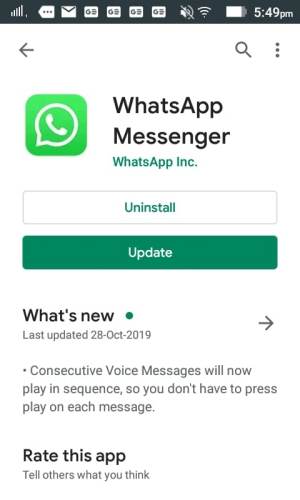 Step 2: After Installing the Update, open the WhatsApp and then Click on the 3 dots on the top right side and Tap on 'Settings'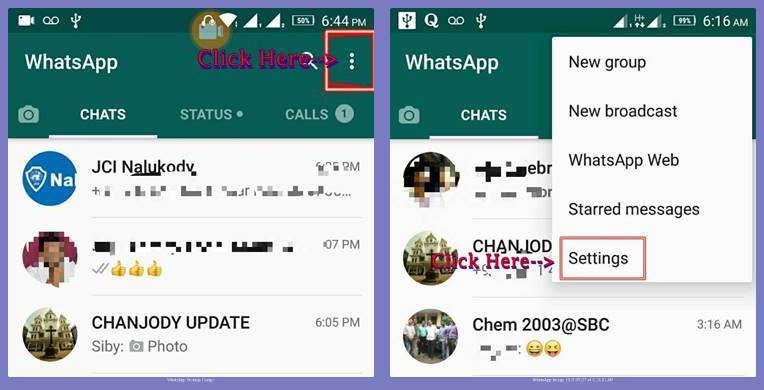 Step 3: Now tap on 'Accounts' to open the Privacy and Security Settings.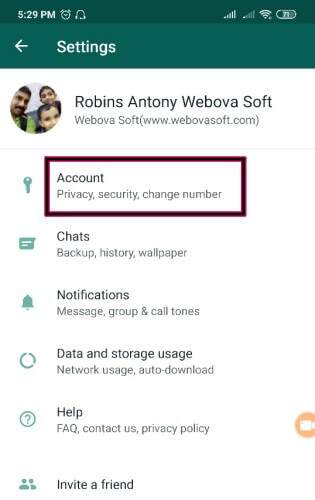 Step 4: Tap on the 'Privacy' tab to open the Privacy settings. Scroll down to see the 'Finger Print Lock' option in the Privacy page.
Finger Print Lock option is disabled by default.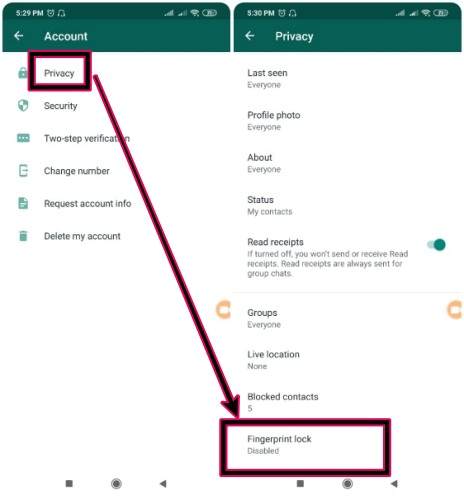 Step 5: Tap on the 'Fingerprint lock' to open it's settings. Now you can see 'Unlock with fingerprint' option is disabled.
Tap on it to Enable it.
When this option is enabled, you have to use your fingerprint to open the WhatsApp.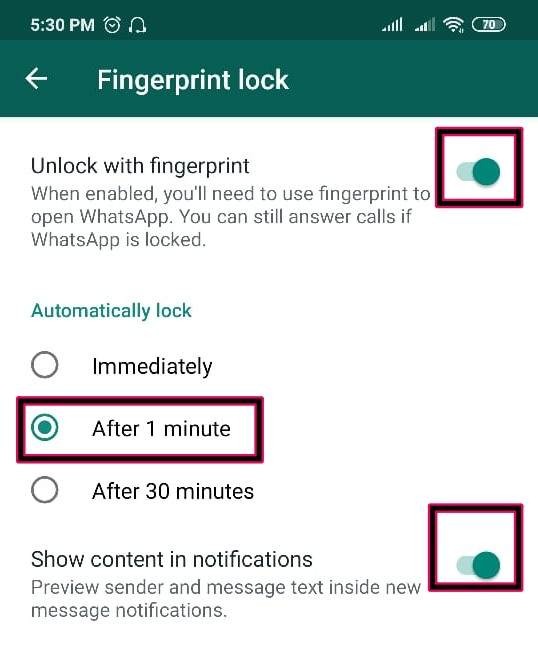 Tap on it to Enable it. Now touch your fingerprint sensor in your mobile to record your fingerprint with the WhatsApp account.
You can see a green colour along with fingerprint if your fingerprint is correctly recorded. Otherwise you have to try again (move your finger around the fingerprint sensor to record it correctly).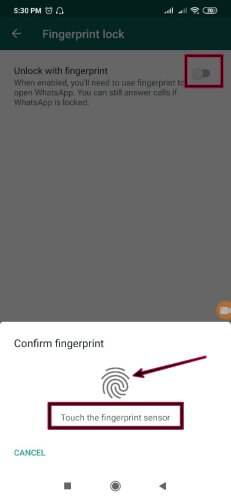 When this option is enabled, you have to use your fingerprint to open the WhatsApp.
Now you can select when to automatically lock WhatsApp. If you select Immediately, Your WhatsApp will be locked when your Mobile Screen is locked. You can select After 1 minutes or After 30 Minutes.
Step 6: As a final step you can enable 'Show content in notifications' option if you want to preview the sender and message texts in the message notification popup, even the WhatsApp fingerprint is enabled.
If you want to add more security, you can disable it.
That's it… Your WhatsApp Account and Messages are secure now.
Now you can protect your privacy and chats even other persons know your Phone unlock pattern or password.
So next time When you or Someone tries to open the WhatsApp, it will ask for the Fingerprint confirmation.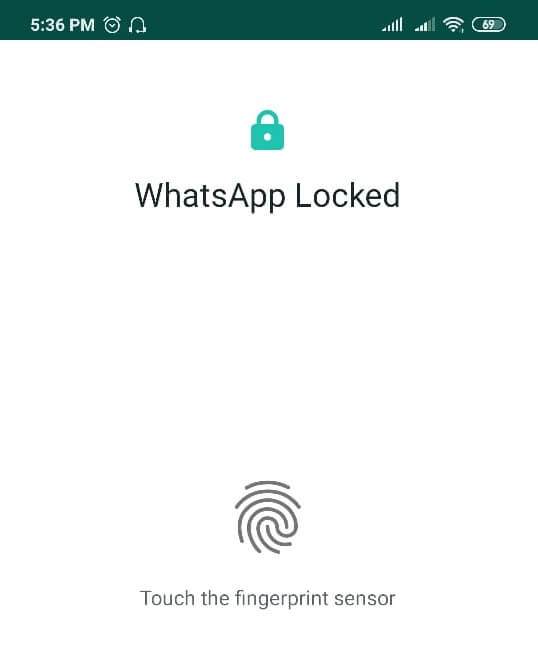 Watch the Video:
Please share it with your Friends.
Also Read:
Related Post
Please ShareIf you've forgotten your SBI YONO login password, don't worry! You can easily reset it using the following steps How...
Please ShareThe State Bank of India (SBI) is one of the largest banks in India, with over 24,000 branches and ATMs across the country. If yo...
Please ShareLast updated on November 17th, 2023 at 05:14 am In an age of digital transactions, safeguarding your financial assets is paramou...