ICICI Bank Credit Card Pin Generation | Customer Care Number | iMobile App
Last updated on March 25th, 2021 at 02:03 am
ICICI Bank Credit Card Pin Generation is very important to use the Credit Card on POS machines, Online Transactions and ATMs. ICICI bank will send the Credit Card to your registered Postal address once your credit card application has been approved. You have to generate the Credit Card Pin immediately to start using it. In this post find different ICICI Credit Card pin generation options.
ICICI Bank provides several options to generate the Credit card pin. You can generate the Credit card pin using any of the below options.
Credit Card Pin Generation Online
Pin Generation through ICICI bank Customer Care (IVR)
Generate ICICI credit card pin through iMobile App
By Visiting ICICI bank ATM
If you have applied for a Credit card and want to know the status of your application, you can track the status of your ICICI bank credit card application online.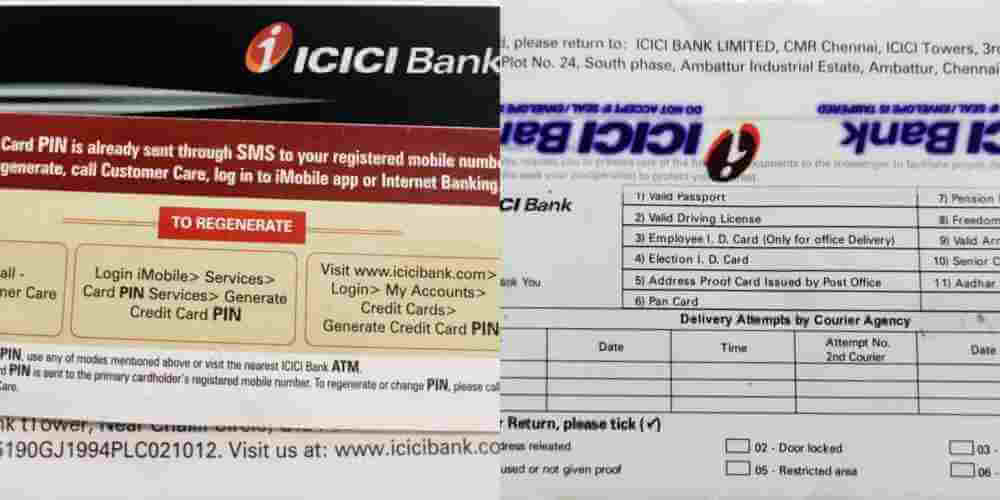 After processing your application, ICICI will dispatch the Credit card and Pin separately to your registered postal address. Once the credit card and Pin mailer received, you can start using it. They will also send the PIN number to your registered mobile number as an SMS.
But if you have not received the Credit Card Pin Mail and SMS, you can generate the Credit Card pin. The credit card pin should have 4 digits.
ICICI Credit Card Pin generation Online
If you are an existing Customer of the ICICI bank with an active Internet banking account, then you can generate the pin online by using your Net Banking account. An active Credit Card is required to generate PIN online.
But if you are not a customer of the ICICI bank, you can create a New User ID by selecting the Credit Card option and entering your Credit Card Number and Mobile Number.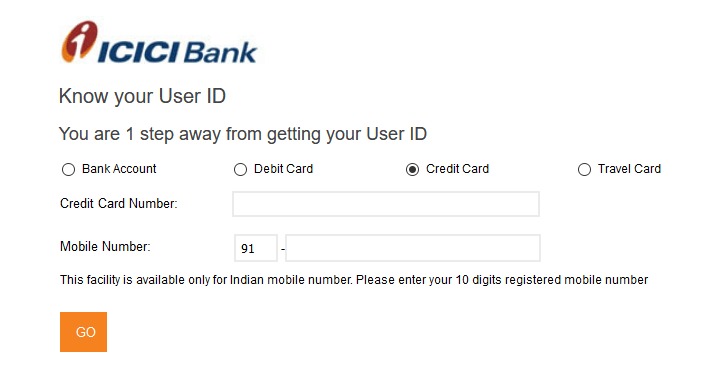 If you have a User ID and Password, follow the below steps:
Step 1: Visit: https://www.icicibank.com/ and click on the Login button if you already have the login details. Otherwise, click on New User and then click the 'I want My User ID' button and generate the User ID.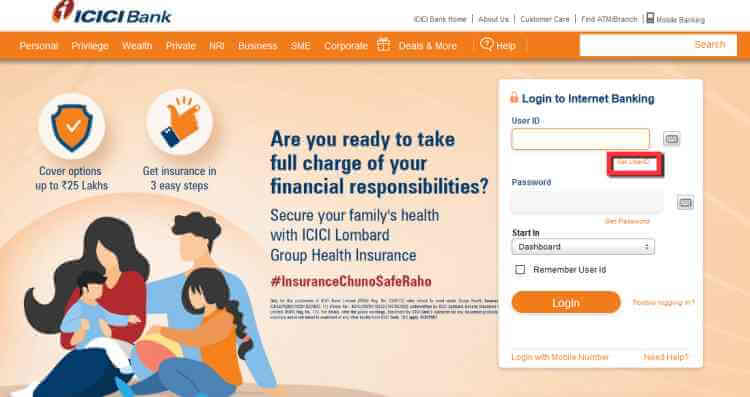 Step 2: After the login, scroll down and click on Credit Card Details.  Now you will be redirected to the Credit card details management page.
Click on the Generate Card Pin menu on the left side.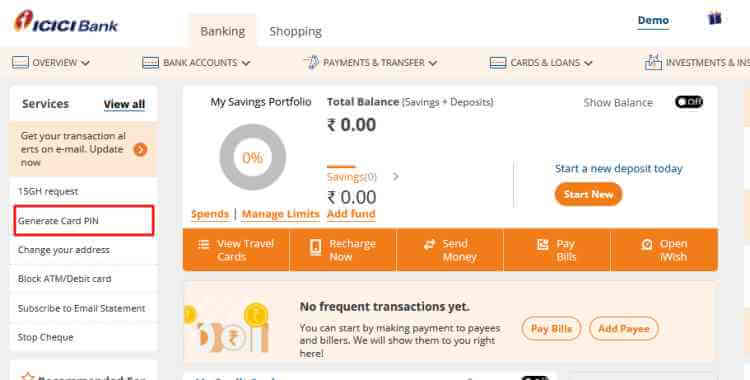 Step 3: Now you can see two options. Debit Card Pin and Credit Card Pin. Click on the 'Generate Now' button of the  'Credit Card PIN' section as seen in the below screen-shot.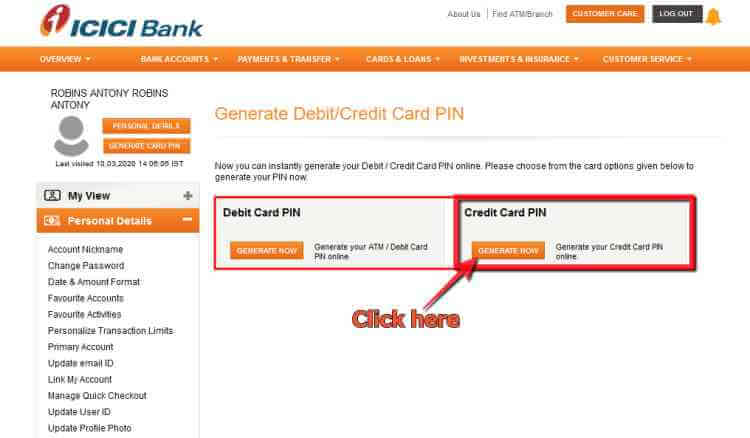 Step 4: Now you will get a screen to select the Credit card number. Select the card number and then enter the CVV Number. You can find the CVV number on the backside of your credit card.
Now click on the Submit button. You will get an OTP on your registered mobile number. Enter the OTP and click on the Submit button.

Step 4: In the 'Generate Credit Card Pin' section, enter your 4 digit pin and confirm the same by re-entering it. Then click on the Generate Now button.
Credit card pin number should have only 4 digit number. No alphabets and special characters allowed.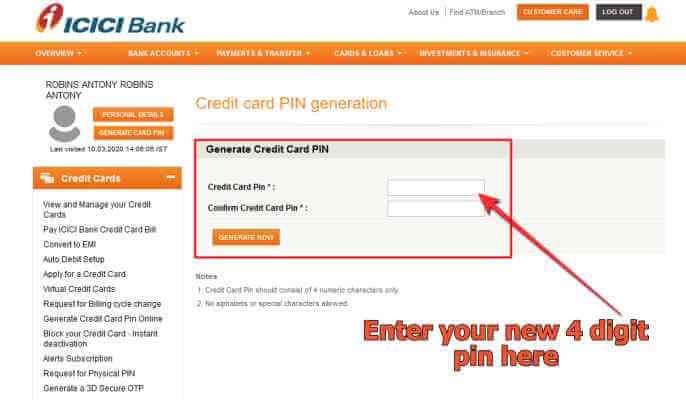 Now you can see a success message. Your Credit card Pin generated successfully!.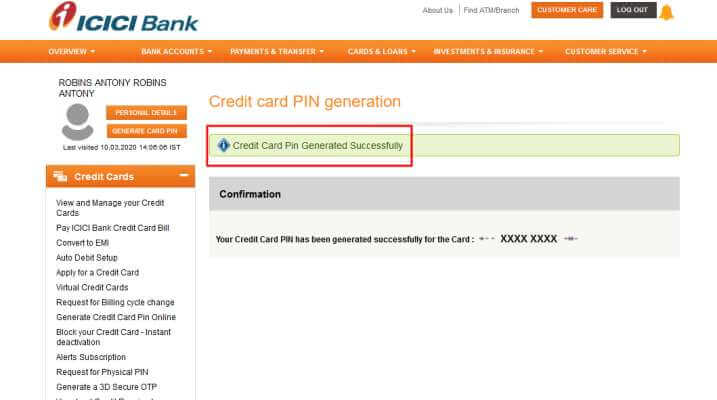 ICICI Credit Card Pin generation Customer Care Number
If you don't have the active Internet banking account of the ICICI bank, then you can easily generate the pin number of your credit card by contacting the ICICI Credit Card Customer Care IVR Number.
When you contact the customer care IVR number to generate the Pin, you should have your credit card number, registered mobile number, email and other details.
Credit Card Pin generation through iMobile App
You can download the ICICI bank iMobile Mobile App from Google Play Store and App store and generate the Pin easily.
Step 1: Go to Google Play Store and download the iMobile by ICICI Bank app and install it.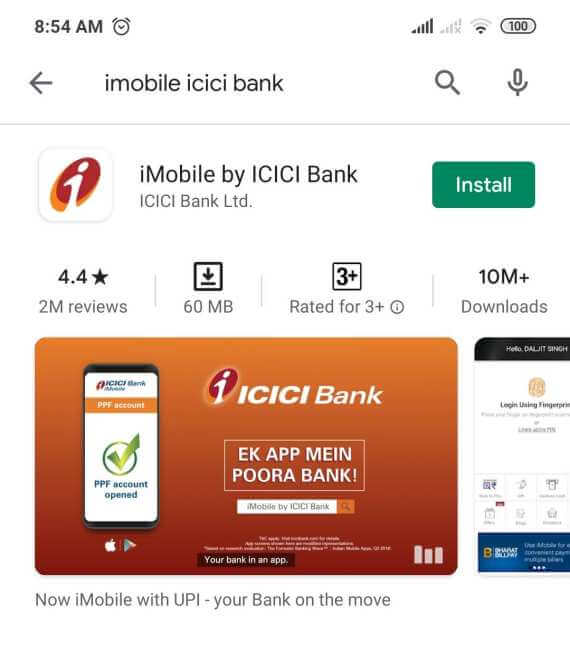 Step 2: After installing the App, tap on the 'Services' menu on the footer. Then you can see different options.
Step 3: Tap on Cards Services. Now you can see 'Generate Credit Card Pin'. Tap on it.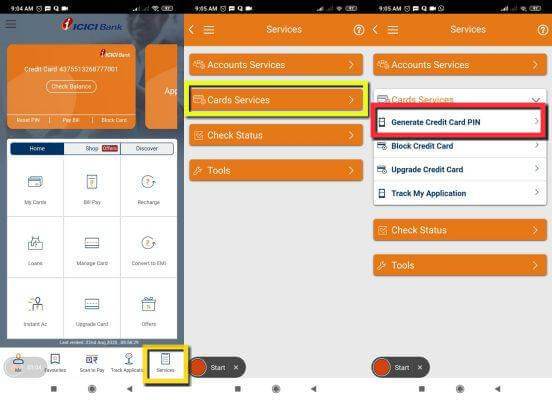 Step 4:  Now you will get an option to select the Credit card number and Enter the 4 digit pin number. Click on the Submit button.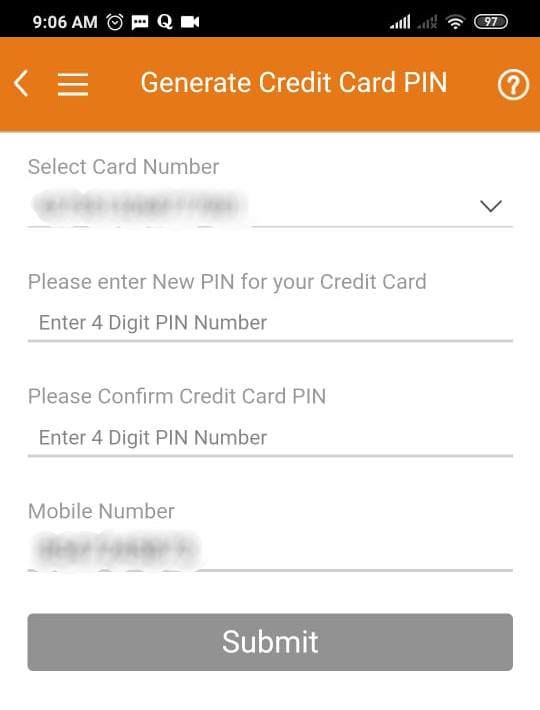 You will get an OTP in your registered. Enter the OTP received in your registered mobile number. Your new credit card pin will be generated successfully.
Now you can use your credit card in any POS machine and Online purchases.
After generating the Pin, make sure that you have subscribed for the 'Alert Subscription' so that you will get Email and SMS alerts of your
If you Like this Post, Please 'Like' and 'Share' it with your friends.
Join Our Facebook Group: www.facebook.com/groups/admeonline

Subscribe Our YouTube Channel: Youtube.com/admeonline
Related Post
For Kotak Mahindra ATM Pin Generation, you can use the Instant Pin generation online option provided by the Kotak Mahindra Bank, without vis...
Indian Overseas Bank (IOB) offers several options for its customers to check their account balances. Account-holders can use the Missed Call...
Last updated on October 4th, 2021 at 07:12 pmCentral Bank of India provides several options for the Balance check. You can use the Central B...