Corona helpline number Whatsapp | MyGov Corona Helpdesk
Last updated on April 20th, 2022 at 12:12 am
Government of India launched a WhatsApp chatbot to create awareness about the Corona Virus and prevent the spread of misinformation, as the social media is widely used to spread the fake and misleading information about the pandemic.
Ministry of health, also released Corona Virus Central helpline Number and helpline numbers of all States and union Territories.
Corona Central Helpline Number
MyGov Corona Helpdesk - +919013151515
Just send a message to the MyGov Corona Helpdesk WhatsApp Number, released by India Government to get instant authoritative answers to your corona virus related queries.
You can just save the number and send a 'hai' through WhatsApp to get instant reply from the MyGov Corona Chat bot. You can also click on this link https://wa.me/919013151515?&text=Hi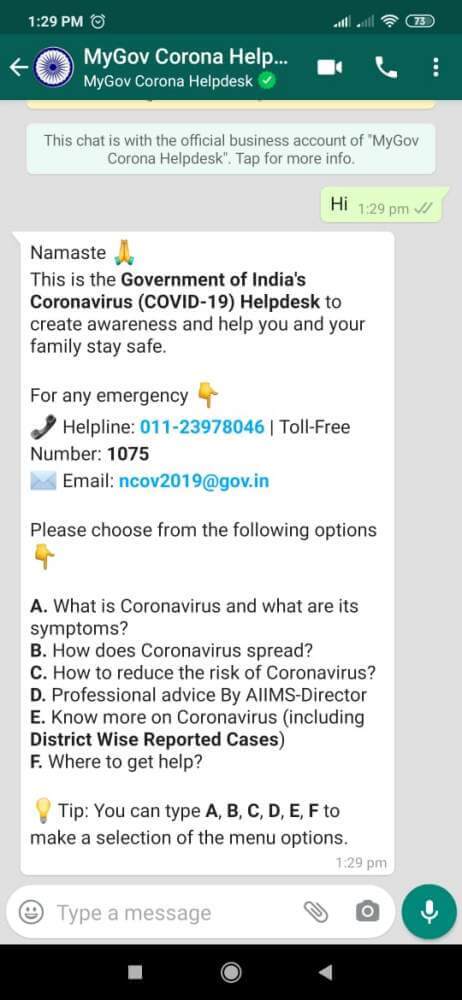 Corona Helpline Numbers of States and Union Territories
For more details visit: www.mohfw.gov.in