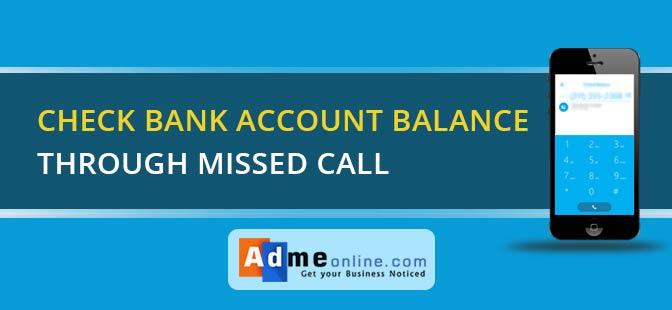 All Indian Banks Missed Call Balance Enquiry Number | Missed Call Banking
All major banks have launched 'Missed Call Banking' facility which is a simple and quick way to get Bank Account balance (or) mini-statement of account through your mobile phone. Each bank has its own dedicated Toll-free numbers.
Bank customers can just give a missed call to the toll-free number and get their Bank Account Balance as SMS (text message). This facility is free of cost.See below how to get bank account balance through missed call in India.
What is Missed Call Banking?
Missed call banking facility, as the name suggests, provides banking services if you give a missed call. These services include balance enquiry, mini statement, cheque book request, account statement request, email statement request and others. The services vary across banks.
Please Subscribe Our YouTube Channel Click Here OR Click on the 'Subscribe' button below.

Watch the Video:
(Click the Image below and Use the Mouse right button to 'Save Image As'.)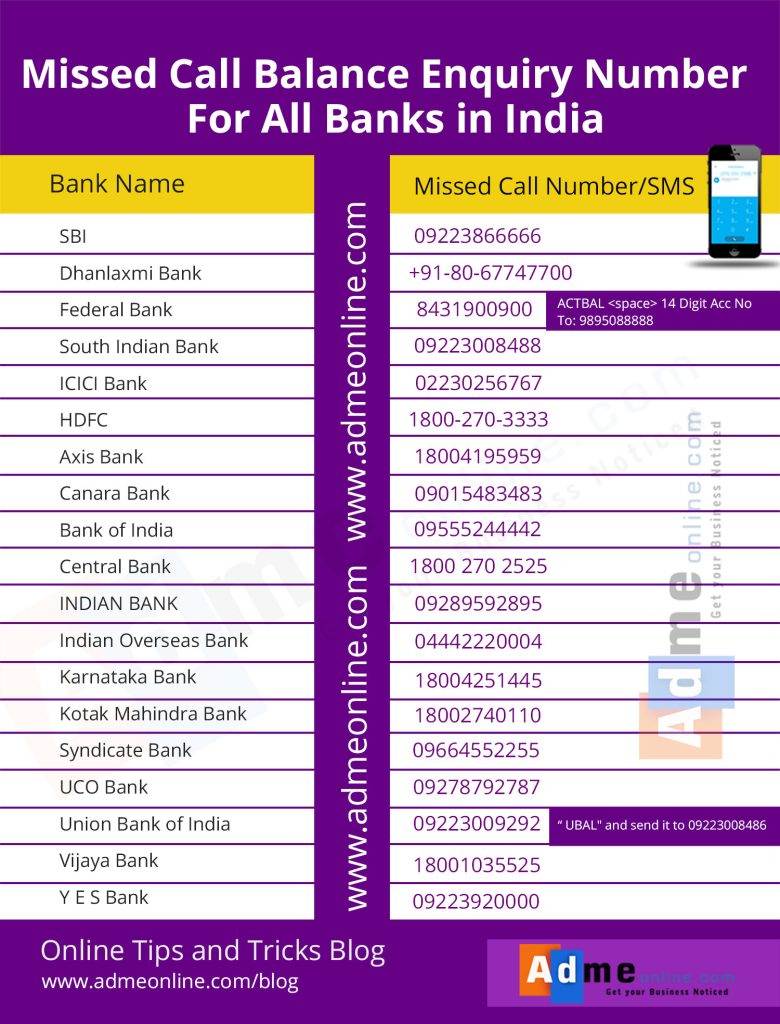 Related Posts:
Please Checkout our How to Video Tutorials in YouTube. You can also Visit Our Blog and Subscribe to our Newsletter to first know when we publish a new Post.
Save
Save
Save
Save
Save
Save
Save
Save
Save
Save
Save
Save
Save
Related Post
Learn How to Track SBI ATM Card delivery status Online. If you have applied for the new SBI ATM Card, SBI will dispatch the Debit card throu...
Learn How to Register or Update Email id in SBI Savings Account Online. If you have registered your Email address with the SBI account, you ...
Learn How to register Mobile Number in SBI for balance Enquiry. Now you can easily check your SBI Bank account balance through a missed call...