UCO bank balance Enquiry Number, Missed Call, Mini Statement Number
UCO Bank (Universal Commercial Bank) is owned by the Government and is commercial in nature.UCO Bank Balance Enquiry is very easy. You can use Missed Call, SMS Banking, Internet or Mobile Banking, UPI apps etc to check the UCO bank balance.
Universal Commercial Bank was established in the year 1943 in Kolkata. UCO Bank ranks 29th amongst different banks in India. The Account-Holders from this Bank receives various different facilities to check their balance. Some of the facilities are:
Missed call Balance check Number of UCO bank: 1800 274 0123 (Toll-Free)
To check the account balance, call the UCO bank Toll Free number from your registered Mobile Number.
Mini Statement:
For getting account mini-statement, UCO Bank customer can give missed call to 9213125125 from the registered mobile number. Transaction details will be sent in SMS.
NUMBER
TYPE
FORMAT/TIPS
1800 274 0123
Toll-Free
Ø  Call this number.
Ø  Select the language.
Ø  Follow the instructions given by IVR.
UCO Bank provides other options to check the Account balance. Find below some of the ways to check the UCO Bank account balance for free.
UCO Bank balance Check through Net Banking
UCO Bank provides Net Banking to all its customers. The customers can check their balance once they login to net banking. The Account-Holders can also request other services such as transferring funds, make bill payments, etc.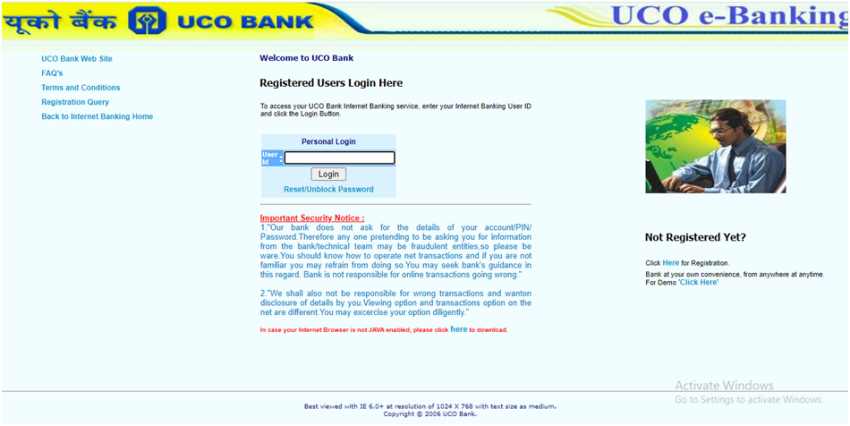 UCO   provides different apps for its customers to check their balance. Some of the mobile applications are:
UCO m-banking

This application is available for both Android as well as iOS appliances. With the help of this application, you can check your account balance, mini-statement, transaction histories, etc.
2. UCO secure –

This mobile application gives security and safety to all bank related operations.
It instantly helps to block & unblock all digital products including email-banking, m-banking, BHIM UCO UPI, UCOPAY & secure the account.
3. UCO Pay+:
This is a wallet offering by UCO Bank available only on Android devices. With this app, customers can load money spend it on all their recharges and bill payments. Account-holders can also add some money from their net banking credit card, receiving and paying money from anyone.
4. BHIM UCO UPI:
Universal Commercial Bank provides a BHIM UPI application that allows customers to pay and receive money using the UPI facility via a Virtual Private Address.
Balance Check through ATM
Customers who have the access to card can visit the Universal Commercial Bank ATM or any other ATM to check there balance. Some of the steps to follow are:
Swipe/Insert the ATM card.
Enter the 4-digit ATM PIN.
Click on the "balance inquiry" option.
The screen will show the balance in your account and you can also get the printed receipt of the same.
Balance Check through Passbook
Universal Commercial Bank provides all its customers a passbook. The account holders can go to the nearest branch of UCO and get their passbook updated. The account holders can easily get their account balance and also the history of past transactions.
How can I check my UCO Bank mini statement?
UCO Bank Account Mini Statement details with SMS 1. From your registered phone number, dial this toll-free number: 09213125125. 2. The call will disconnect after some rings. 3. Soon you will receive the mini statement via SMS of last five transactions.
How to check uco account balance?
To check UCO Bank Account Balance, call on UCO Bank Balance Enquiry Number 18002740123 which is toll-free.
If you Like this Post, Please 'Like' and 'Share' it with your friends.
Join Our Facebook Group: www.facebook.com/groups/admeonline

Subscribe Our YouTube Channel: Youtube.com/admeonline
Related Post
Indian Bank is a Public sector Bank in India. Indian Bank provides several products to its customers to use their services easily. Customers...
SBI General Insurance is one of the top insurance company in India serving millions of customers. SBI Health Insurance provides several Cont...
Last updated on March 25th, 2021 at 02:03 amICICI Bank Credit Card Pin Generation is very important to use the Credit Card on POS machines, ...