Andhra Bank Balance check Number [2022] | Missed Call Balance Enquiry
Last updated on August 30th, 2022 at 10:21 am
In this post, you will find the Andhra Bank Balance Enquiry Number and different options to check the balance of the Andhra bank account. Andhra bank has a network of 2,885 branches and 3798 ATM's. Andhra Bank works across 25 states and has 3 Union territories in India. Andhra Bank merged with Union Bank Of India.
Andhra Bank was established by Bhogaraju Pattabhi Sitramaya in the year 1923 at Machilipatanam, Andhra Pradesh. Andhra Bank has its headquarters in Hyderabad.
Andhra bank provides different options for its account-holders to check their account balance, transaction details, etc. some of them are as follows. Find Andhra bank balance check number (Missed Call Balance Enquiry Number), Balance check through Andhra bank Internet Banking, Mobile Banking, Toll-Free Number, SMS, ATM etc
Andhra Bank Balance Check No (Missed Call Toll-Free Number)
Andhra bank account holders can easily check the balance using the Missed Call banking facility. Customers can send a Missed call to the Andhra bank balance check number 09223011300 from their registered Mobile Number.
Follow the below steps for the Balance Enquiry through the Missed call Number and the Toll-Free Number.
Missed Call Banking Numbers
Balance Checking Steps
09223011300
➔ Give a miss call to the number.

➔ The call will get disconnected after some rings. Account-holder will receive SMS with Account balance from the Andhra Bank team.

1800 425 1515
➔Call this Toll Free-Number.

➔Then select the language.

➔Follow the instructions give by IVR
Give a Missed call to 09223011300 from your Andhra bank registered Mobile number
The call will be disconnected after a few rings
You will get the account balance shortly as an SMS if the registered mobile number is correct.
Andhra Bank Missed Call Balance enquiry Mobile Number registration
To check the balance through missed calls, your mobile number must be registered with your Andhra bank account. For mobile number registration you have to submit an application in your home branch for the SMS alerts.
Customers can register their mobile number through any Andhra Bank ATM also.
Follow the below steps for the Mobile Number registration through Andhra Bank ATM.
Step 1: Insert the ATm card into the ATM machine
Step 2: Select the type of Transaction (SERVICES )
Step 3: Select the Language
Step 4: Then Enter your ATM Pin number when prompted.
Step 5: If you have entered the correct ATM Pin Number, then the ATM machine will show different options available under 'SERVICES'
Step 6: Select the 'SMS Registration' option from the list of transaction types.

Step 7: Now you will get a screen to Agree on the Andhra bank terms and conditions, Select AGREE.
Step 8: In the next screen, enter your 10 digit Mobile Number and then select the 'CORRECT' option. Re-enter the mobile number and verify it.
Step 9: Now you will get an option to select the Account Type (Current Account or Savings Account).
Step 10: Now you can see a screen 'Transaction Completed'. You can take your ATM card. Your Mobile Number will be registered for SMS banking.
Find below other options for the Balance Check:
Balance check through Mobile Banking
The easiest option to check the account balance is using any UPI Apps like BHIM SBI pay, Google Pay, PayTM, PhonePe etc.
These apps provide options to add multiple bank accounts and you can check the account balance at any time by entering your UPI Pin created for the Andhra bank account.
Andhra Bank gives the Account-Holders mobile banking facilities through different mobile applications like AB Tej and Andhra Bank e-Passbook. With the help of these Apps, customers can check their account balance.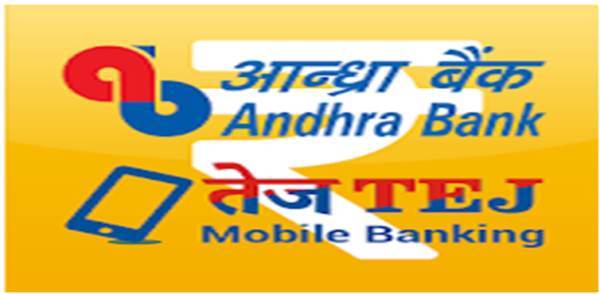 Andhra Bank Mobile Banking app is available in both Google Play Store and App Store. You can download it and use it for the balance check.
This app also provides facilities like mini statements, fund transfers, balance inquiries, and many other options to the customers.
Andhra Bank Internet banking - Balance Check
Andhra Bank customers with an active internet banking account can easily check the balance at any time by login into the internet banking account.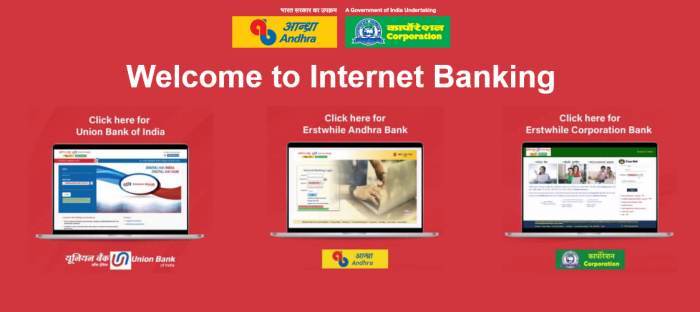 Visit the Official Internet Banking Account and log in with your User Name and Password.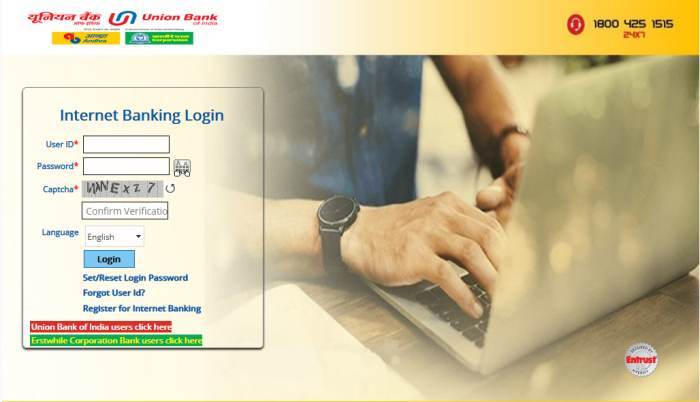 Follow the below steps to check the Andhra bank balance Online.
VIEW
TIPS
QUICK VIEW
❏      Go to the "Accounts" option.

❏      Click on the "Actions" option.

❏      Choose the "quick view" option.

❏      You can see your balance on the screen

COMPLETE ACCOUNT STATEMENT
❏      Go to the "Accounts" option.

❏      Choose the "inquire" option.

❏      Click on the "Account Summary" option.

❏      Click on the "Actions" option and then on " Account Statement"

❏      You will your complete account statement.
Balance check through ATM
Andhra Bank customers who have an ATM card can visit Andhra Bank ATM or any other ATM to check their balance or to withdraw their money. As they visit the ATM, they can follow the following steps:
Insert/Swipe the ATM card to the machine.
Type the 4-digit ATM PIN
Click on the "balance inquiry" option
You will find the balance displayed on the screen. You can even get a printed receipt of the same.
Note: Due to COVID -19 ATM balance check is not recommended. Use this option only if you cannot check the balance online.
Andhra Bank gives a passbook to all the Account-Holders once they open their account. Account-holders can update the passbook once they visit the nearest Andhra Bank branch. Most of the customers follow this way of checking their balance rather than net banking or mobile banking.
Visiting the branch and updating the Passbook not recommended now due to COVID-19.
How can I check Andhra bank balance through Missed Call?
You can get your account balance by giving a missed call to the Andhra bank Balance Check Missed Call Number: 09223011300. You can also call the Toll-Free balance check number 1800 425 1515 and select option 1 for the balance enquiry.
How can I check my last 5 transactions in Andhra Bank?
To get the last 5 transactions details (Mini-Statement) as SMS, you can give a missed call to 09223011300 from the mobile number registered with Andhra Bank. or Call the Toll-Free IVRS Number 1800-425-1515 and select the option 2. You will get the last 5 transactions details. You must register for the Tele Banking to avail this option.
Join Our Facebook Group : www.facebook.com/groups/admeonline

Subscribe Our YouTube Channel: Youtube.com/admeonline
Also Read Other Banks Balance Checking
Related Post
How to Link Aadhaar With PAN Card Online | Pan Aadhar link Status In this post, learn How to Link your Pan Card with your Aadhar Card online...
In this post, you will learn how to scan the Google Pay QR Code from your Mobile Phone Gallery. These days, the majority of us are familiar ...
Last updated on October 28th, 2022 at 09:24 amThis post will discuss the Indusind bank balance check number and IndusInd bank balance check ...