How to set up SBCglobal email on android | SBCglobal.net email Settings
Last updated on November 8th, 2019 at 01:47 pm
Setting up SBCglobal email on android phone is very easy and you can set up with simple steps. Just use the android smart phone's built in feature to add multiple email accounts.  SBC Global, part of Yahoo, is one of the leading global email service provider. SBC Global uses the server of AT&T besides using its common server.
Many people don't know they can add multiple email accounts in their Android Phone. You can use the built in Email App in the android mobile to add multiple email accounts.
Check this post to learn How to Add Multiple Email Account in the Android Mobile.
To setup SBCglobal.net email on your Android Mobile you need the sbcglobal email account user name and password. If you don't have the SBCGlobal email account then you can Sign Up and create your own free SBCglobal Account. See the step by step procedure in the last part of this post.
Follow below steps to configure the SBCglobal.net Email account in Android Mobile.
Step 1: Open 'Settings' App in your Android Mobile and Click on 'Accounts' and then click on 'Add Accounts'. Find the marked area in the below screen shot.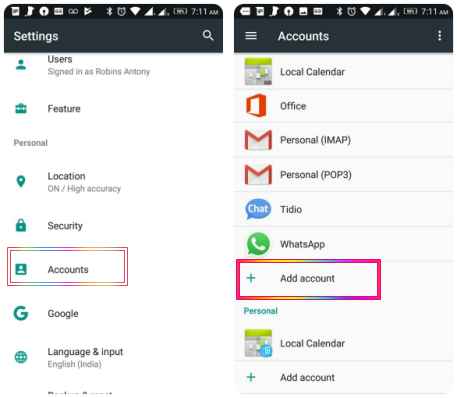 Step 2 : In the 'Add an Account' screen, click on 'Personal (IMAP) or Personal (POP3). Select Personal (POP3)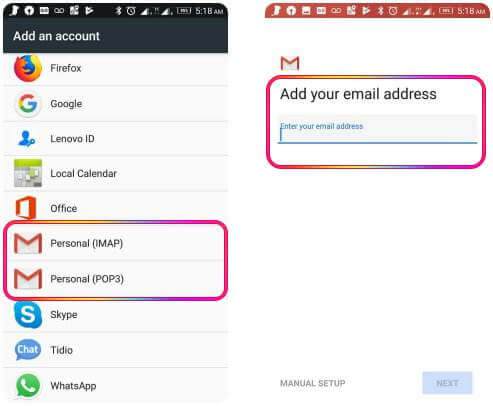 Step 3: In the next screen, you will get an option to enter your Email address. You can enter your sbcglobal.net email address (att.net Account) there and then click on 'Manual Setup' in the bottom left of the same screen.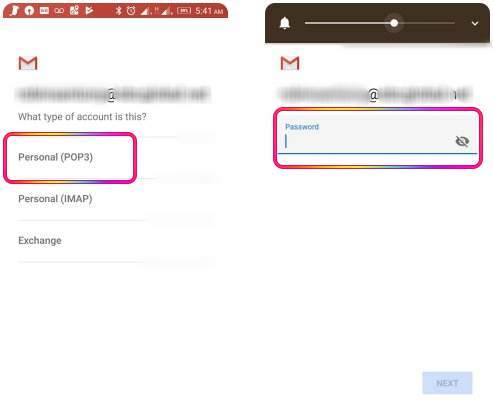 Now you will get a screen to select 'What Type of Account is this?' Select 'Personal (POP3). Then enter your sbcglobal account password.
Step 4: In the next screen enter 'pop.att.yahoo.com' as the incoming email server and 995 as the Port. Then Click on 'Next'.
Step 5: Set ' smtp.att.yahoo.com' as the outgoing server and 465 as the Outgoing Port number.
Step 6: Select the SSL box (Use Secure connection) and change the port if necessary.
Step 7: Click on 'Next' to complete the Email configuration settings.
Now you will get an option to select the Sync Frequency.
Your SBCGlobal.net Email configuration in the android mobile is completed. Now you can see your incoming mails in the Inbox and send emails from your SBCGlobal.net account.
Find below sbcglobal IMAP Settings:
Email Protocol: IMAP
Inbound Server: imap.mail.att.net
Inbound Port: 993
SSL: Yes
Outbound Server: smtp.mail.att.net
Outbound Port: 465 or 587
Above imap settings will work with Email address using any of the below domains:
@sbcglobal.net,@att.net,@snet.net, @bellsouth.net, @flash.net, @ameritech.net,@nvbell.net, @pacbell.net, @prodigy.net,  @swbell.net etc

How to create sbcglobal Email Account
Follow below steps to create sbcglobal Email Account.
Step 1: Visit https://start.att.net/ or enter att.yahoo.com in your browser address bar.
Step 2: Click on the 'Sign Up' button on the top right.

Step 3: Now you will be redirected to a page where you can create your free AT&T Member ID and Email Address.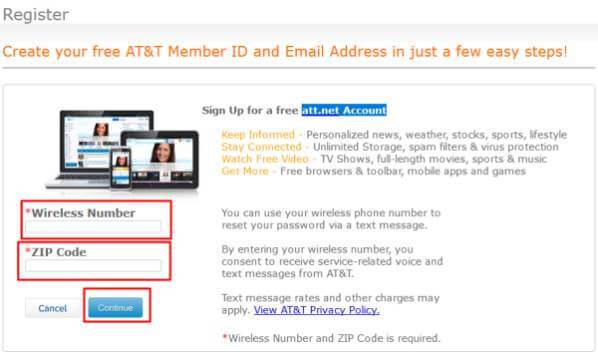 Enter your Wireless Number and ZIP Code then click on 'Continue' button.
In the next screen you will be asked to enter more details about your new AT & T Account creation. Enter the required fields to complete the account creation.
If you Like this Post, Please 'Like' and 'Share' it with your Friends.
Join Our Facebook Group : www.facebook.com/groups/admeonline

Other WhatsApp Tips:
Related Post
Indian Bank is a Public sector Bank in India. Indian Bank provides several products to its customers to use their services easily. Customers...
UCO Bank (Universal Commercial Bank) is owned by the Government and is commercial in nature.UCO Bank Balance Enquiry is very easy. You can u...
SBI General Insurance is one of the top insurance company in India serving millions of customers. SBI Health Insurance provides several Cont...